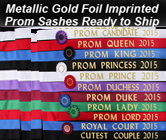 Foil Imprinted Napkins
Add foil imprinted napkins to your Memory Book order for $22 per hundred. These five inch by five inch, 3 ply, folded (unfolded size is about ten by ten inches) Beverage Napkins are available in ten different colors. They are imprinted with the same design as your Memory Book cover and may be imprinted in any contrasting foil color (see foil imprint colors).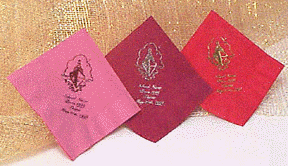 Colors above are mauve, maroon, and red.
Colors above are green, teal, and black.
Colors above are blue, and purple.
Colors above are white and ivory.
If you prefer to have the napkins imprinted with a different design than your Memory Books, there is a $15 setup charge. If your imprint is the same as the Memory Book there is no setup charge.
Colors of napkins may be mixed in quantities of 100.
To order Imprinted Napkins, see our Order Page.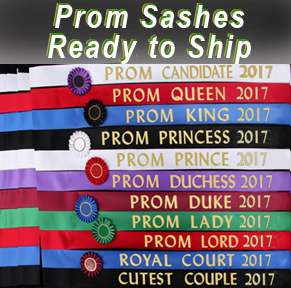 Copyright © 2016 by proms.net. All rights reserved.
Revised: 08 Mar 2016 19:21:03 -0500 .


Phone: 716-823-9123
FAX: 716-824-5186