Prom Memory Books
At a prom, Memory Books are used as the program and placed at each table setting. Most schools include in the book the names of class officers and prom committee, the menu, the theme song, and other information about the prom and the prom breakfast. And since these books can be designed in colors to complement the scheme of the prom, they become part of the decor.
Proms.net offers Prom Memory Books, in many styles, with a full range of imprint colors, a great selection of imprint fonts, and an all new selection of prom artwork.
We will also email you with a layout proof of your memory book in an Adobe Acrobat File, or have it available for download from the internet.
This system will virtually eliminate the disappointment of misspelled names or other errors.
Our company has been supplying photographers with foil stamped Memory Books, foil stamped tickets, and foil stamped napkins since 1988 and has been able to beat its competitors in both quality and service. Now we can offer the same dependability to you.
Prom Memory Books
There are three different items that make up a Prom Memory Book:
The Cover
The Inside Pages
The Tassel
The Prom Memory Book Cover
The Prom Memory Book Cover is a 6.5 X 9 inch cover stock, that is scored and folded to create a 6.5 inch high by 4.5 inch wide book. Sample cover stock photos are further down on this page. The front of the cover is foil imprinted with an artwork logo (you may use our stock logos or any black on white logo that you supply) of your choice with up to four lines of type. The type may be in any of our fonts and the imprint area for the type is one inch high by two and a quarter inches wide, while the imprint area of the artwork logo is two inches high by two and a quarter inches wide.
Basic information that you might want to include on the Memory Book Cover includes your school name, your theme, the name of your prom (Junior, Senior, Senior - Junior), and the date.
The Inside pages
The Inside pages are printed in black on white, ivory, blue, green or gray parchment. You may have four or eight page sides. The pages may be in any font (see our font page). Our Sample Inside Pages will give you some ideas on what to include. We will layout your inside pages with your suggested layout or you can supply the basic information and we will do the layout and send you a proof of your pages.
Tassels
Tassels come in many colors for sample tassel colors see our tassel page. The tassel ties the book together both physically and decoratively, by adding another touch of color.
See our complete line of - Memory Books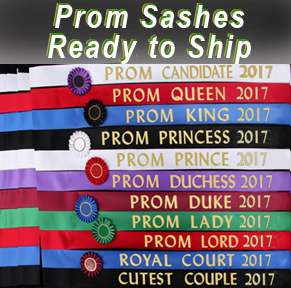 Copyright © by proms.net. All rights reserved.
Revised: January 20, 2014 07:21:45 -0500 .


Phone: 716-823-9123
FAX: 716-824-5186